Palestinian territories
Careem, a Middle Eastern rival to Uber, has become the first ride-hailing firm to operate in the Israeli-occupied West Bank. Dubai-based Careem, whose name is a play on the Arabic word for generous or noble, launched in Ramallah in June, aiming to bring digital simplicity to the Palestinian territory.
Last week, the Jerusalem Post announced a new joint venture between the Israeli Prime Minister's office and StandWithUS, a nonprofit organization, aimed at training university students on how to use social media to educate the world about Israel.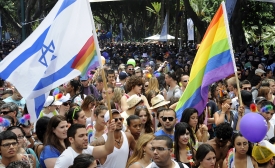 Are there too many cooks in Israeli PD? CPD Blogger Ilan Manor answers.