warsaw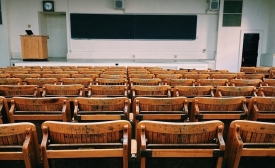 Polish diplomat Katarzyna Rybka-Iwańska shares her experience teaching an academic course on public diplomacy in Warsaw.
"Well-behaved women seldom make history" was first the title of an article written in 1975 by historian Laurel Thatcher Ulrich. [...] When looking at the role of women in the formulation of foreign policy, this phrase can also be relevant. The conclusions of a series of interviews with women who are foreign policy specialists overlap with what Ulrich wrote 40 years ago. 
Beyond the act and acting - technical, aesthetic and cinematographic crescendos, Queen of Katwe presents opportunities and suggests ideas that the country can tap into to develop a robust creative industry, rebrand the national image, diversify opportunities for citizenry, and inspire new talent in different fields of the economy.