katherine brown
Katherine Brown joined CPD to discuss her recently published book, Your Country, Our War. Based on eight years of interviews in Kabul, Washington, and New York, she spoke to an engaged audience on how news intersects with international politics and shows the global power and reach of the U.S. news media, especially within the context of the post-9/11 era.
Moderating this event was Mohamad Mirghahari, former Senior Advisor to the Chief of Staff at the Transportation Security Administration (TSA).
Katherine Brown enters a new leadership role with the dynamic international exchange organization.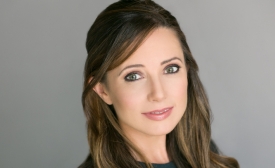 The former executive director of the U.S. Advisory Commission on Public Diplomacy is the newest addition to the CPD board.