namaste
Arunima Gupta discuss the state and sources of India's soft power.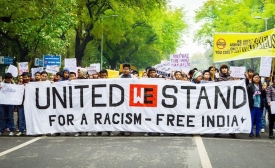 Sudarshan Ramabadran of the India Foundation's Center for Soft Power suggests Indian culture could serve as a lens in the growing need for "cultural competence."
India's Namaste greeting follows social distancing guidelines and has been adopted by world leaders, writes Aparna M Sridhar of the Center for Soft Power.