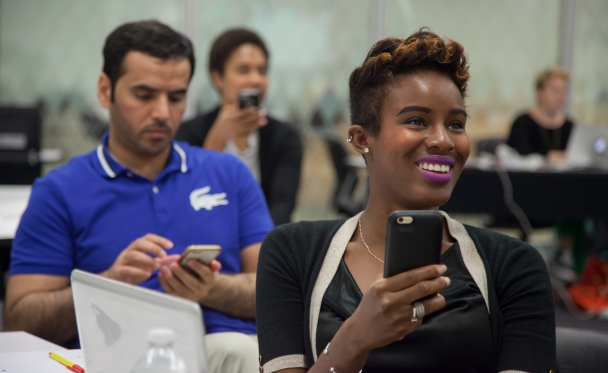 Putting Public Diplomacy in Perspective
This past summer, Krystle Norman, the Deputy Coordinator of Cultural Affairs Training at the Foreign Service Institute, joined mid-level practitioners from around the world at the University of Southern California to dive into the study of public diplomacy, its evolution and what the future holds for the field.
During the two-week intensive session, attendees not only learned how to create innovative public diplomacy strategies, but gained hands on experience with new media and digital tools.
"Going beyond any particular dataset or tool, the CPDSI effectively justified the claim that public diplomacy has never been more critical to advancing foreign policy," Norman said in her post to DIPNOTE, the U.S. Department of State's official blog.
Using her new knowledge Norman changed her course curriculum at the Foreign Service Institute, even redesigning a training session to incorporate the synergies of social media and cultural diplomacy.
"In sharing these lessons learned, my experience was not only transformational for me but also beneficial for current and future cohorts of Foreign Service officers preparing for their first PD assignments overseas," wrote Norman.
Read the original article here.