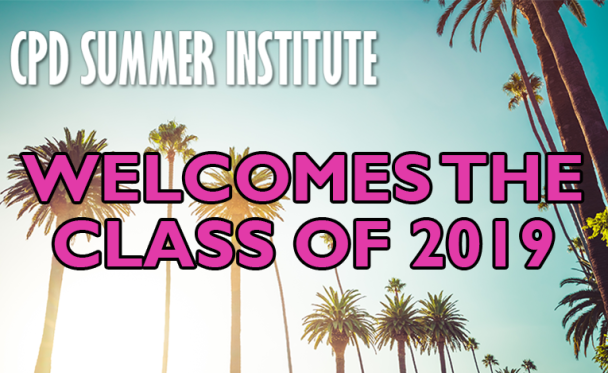 14 Years & Over 400 Trained: CPD Summer Institute 2019
Deep transformations in public diplomacy today require a retooling of tomorrow's public diplomats. CPD is pleased to welcome 32 global practitioners to Los Angeles as part of the CPD Summer Institute in Public Diplomacy. Between July 14 and July 26, the Class of 2019 will take part in CPD's premier two-week, cutting-edge professional education program that integrates academic scholarship and real-world problem-solving.
In continuing to bridge the gap between public diplomacy study and practice, this year's program is rich with both foundational courses and courses that focus on the technological innovations shaping the global communication landscape, including artificial intelligence and internet bots, digital storytelling and data-driven methods. 
Now in its 14th year, CPD has trained over 400 public diplomats, scholars and others working in international affairs. The Class of 2019, with a combined 157 years of public diplomacy experience, represents various Ministries of Foreign Affairs, Trade, and Health; the U.S. Department of State; Prime Minister's Offices; training academies; and multinational organizations in 10 countries: Australia, Brazil, Democratic Republic of Congo, Israel, Japan, Qatar, Saudi Arabia, Ukraine, the United Kingdom, and the United States. 
Established in 2006, the program provides a two-week opportunity for practitioners to spend time engaging with peers and professors in a setting that presents a forward-looking public diplomacy curriculum that is solution-driven and measurable. In addition, the program provides hands-on learning with the latest tools, technologies and platforms for immersive storytelling.
Read more about our Summer Institute alumni here.
For more information on the Summer Institute, please click here.