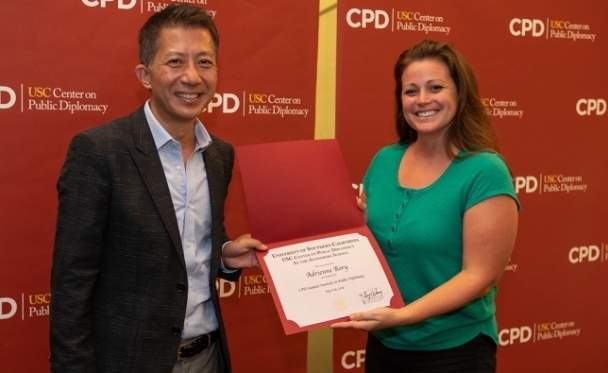 CPD Summer Institute Alumna Receives 2018 PDAA Award
CPD Summer Institute alumna Adrienne Bory was honored by the Association of Public Diplomacy Professionals with the 2018 Public Diplomacy Award for her outstanding achievements at the U.S. Embassy in Panama. The PDAA commended Bory's use of social media platforms to share accurate information of U.S engagement within Panama. According to them, her work was instrumental in turning public opinion and countering false information regarding a U.S plan to use Panama as a staging ground to invade Venezuela. 
Bory is an alumna of the 2018 CPD Summer Institute for Public Diplomacy which has trained close to 300 mid-career practitioners. 
PDAA, an Association of Public Diplomacy Professionals has presented annual awards for outstanding achievements in public diplomacy since 1993. 
To read the full article on Bory and other PDAA awardees, click here.