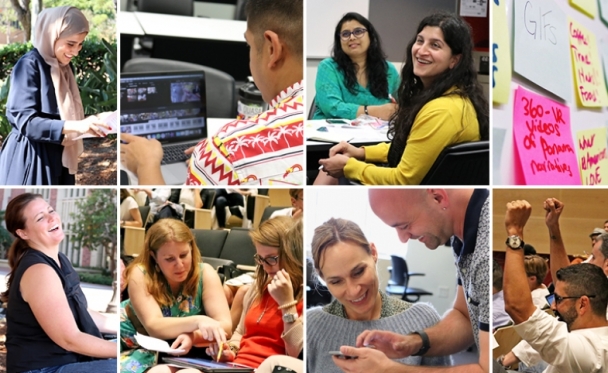 Highlights: Summer Institute 2018
The CPD Summer Institute Class of 2018 hailed from 9 countries representing 19 organizations including foreign ministries, the U.S. State Department, global organizations, news media outlets and more.
Joining the nearly 300 alumni of CPD's signature training program, this year's 28 participants delved into hands-on problem-solving based on current opportunities and challenges in public diplomacy. 
Watch some highlights from the dynamic classroom experiences that the #CPDSI2018 Class of 2018 will take back home to implement in their own public diplomacy work.
View all photos on Flickr here.
About the CPD Summer Institute:
Established in 2006, the program provides an opportunity for practitioners to spend time engaging with peers and professors in a setting that presents a forward-looking public diplomacy curriculum that is both solution-driven and measurable. In addition, the program provides hands-on learning with the latest tools, technologies and platforms for immersive storytelling.
More information on the CPD Summer Institute is available here.
Want to know what past Summer Institute alumni are up to now? Find out here.